about us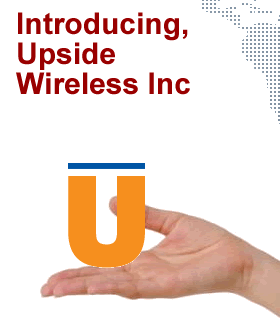 We offer a turn-key SMS business for you with minimal upfront investment! You won't be able to find a similar solution elsewhere in the market.

To create a similar solution on your own would require significant resources (hiring developers, integrating connectivity with mobile networks globally, designing the application interface etc...). In other words, there are no services similar to Reseller SMS.

Upside Wireless Inc. is a leading North American company that specializes in providing global mobile messaging services and applications for consumer and enterprise markets.

Founded over 6 years ago Upside identified a gap in the marketplace for solutions that facilitate transfer of information between various information systems within enterprises, with their mobile employees, customers and partners using mass market devices - mobile phones.
Today, Upside is the telecommunications provider with the widest network coverage and the ability to deliver text messages to and from almost any mobile phone on the Planet. Upside serves over 20,000 individual customers' messaging needs and also provides mobile messaging and integration services to organizations such as Microsoft, Apple, New York Times, MessageLabs and Coca Cola.
Our services are run on a proprietary, messaging platform, SideWinderSMS which is continuously upgraded for new features, robustness and operating capacity. SideWinderSMS is operated from a secure and redundant hosting facility with 24/7 monitoring. Our operations team ensures that any issues in the network delivery are efficiently identified, communicated and corrected. SideWinderSMS enables development of mobile business solutions for a variety of vertical markets. The SideWinderSMS has over 99.95% uptime and complete coverage of all global networks with double or triple redundancy on most routes.